Past Productions



2014

Cymbeline

Directed by: David Mold
Asst. Director: William Gaffney
Costume Design: Nancy Nichols
Fight Director: Joel Leffert

Two Gentlemen of Verona

Directed by: S.C. Lucier
Commedia Consultant: Carter Gill
Costume Design: Sarah Marie Dixey
Asst. Costume Design: Sadye Naizer




Production Stage Manager: Katherine Dunford
Asst. Stage Manager: Heather Frew Sound Op: Kaitlyn MacCallaVocal Director: Ron CarlosPhotos: Julian Voloj

Featuring: Cassie Alexander, Drew Bloom, Holly Chou, Jonathan Dyrud*, TJ Gainley*, James Harter*, Kurt Kingsley*, Lawryn Lacroix, Jason Marr*, Joy Marr*, Nancy Nichols*, Amanda Thickpenny, Guy Ventoliere* and Sarah Gwynne Walker.

*Appeared courtesy of Actors Equity Association

---




2013

The Tempest

Directed by: Jason Marr and S.C. Lucier

Love's Labor's Lost

Directed by: David Mold




Assistant Director: Leigh Berenis
Costume Design: Nancy Nichols
Set Design: Brittany Vasta
Original Music: Harry Jones
Production Stage Manager: Maura Holloran
Technical Director: Meghan Mirsch
Stage Manager: Chris Steckel
Photos: Julian Voloj

Featuring: Andrew Benowich, Holly Chou, Lindsley Howard, Marcus Denard Johnson*, Sarah Joyce*, Joey Lozada, Jason Marr*, Joy Marr*, Christina Pagan, James Parenti, Elisabeth Preston*, Joris Stuyck and Guy Ventoliere*
*Appeared courtesy of Actors Equity Association

---

2012

Hamlet

Directed by: David Mold

Comedy of Errors

Directed by: Jason Marr




Assistant Director: S. C. Lucier
Stage Manager: Michael Griffiths
Costume Design: Nancy Nichols
Photos: Julian Voloj

Featuring: Elisabeth Ahrens*, Cody Boccia, Liz Daingerfield, Evangelia Kingsley*, Kurt Kingsley*, Joel Leffert*, Jason Marr*, Joy Marr*, Devin Nelson, Nancy Nichols*, Alex Teicheira* and Guy Ventoliere.
*Appeared courtesy of Actors Equity Association

---




2011

Othello

Much Ado About Nothing




Directed by: Jason Marr
Costume Design: Nancy Nichols
Photos: Julian Voloj

Featuring: Cristina Carrion, Tim Dowd, Whitney Egbert, Terry Gibson*, Erick Gonzalez, Harry Jones, Damon Kinard*, Kurt Kingsley*, Joy Marr*, Rafael Miguel, Elizabeth Alice Murray* and Kevin Shimko.
*Appeared courtesy of Actors Equity Association

---




2010

Taming of the Shrew

Directed by: Elizabeth Carlson

Macbeth

Directed by: Jason Marr




Featuring: Tom Bateman, Yvonne Cone, Stephanie Corbett, Bill Corry*, Anna Dart, Erick Gonzalez, Daren Kelly*, Kurt Kingsley*, Evangelia Kingsley*, Jason Marr*, Joy Marr*, Leanne Mercadante, Quinlan Pozner, Aaron Rossini*, Justin Sease, and Kyler Taustin.

*Appeared courtesy of Actors' Equity Association

---

2009

A Midsummer Night's Dream

Romeo & Juliet




Directed by: Jason Marr

Featuring: Daren Kelly*, Michael Kirby*, Jon Kodera, Joel Leffert*, Susanna Leffert, Joy Marr*, Nancy Nichols* Quinlan Pozner, Margi Sharp*, Owen Thompson*, Taylor Valentine * and Jenna Weinberg.

*Appeared courtesy of Actors Equity Association

---

2008

Twelfth Night

Directed by: Jason Marr




Featuring: Spencer Jenkins, Jason Marr*, Joy Marr*, Tyler Moss*, Nancy Nichols*, Allen Lewis Rickman*, Christopher Salazar*, Owen Thompson* and Cheri Wicks.
*Appeared courtesy of Actors' Equity Association

---

2007

As You Like It

Directed by: Jason Marr




Featuring: Emily Bohannon, Jennifer Leigh Cohen, Dana DellaMonica, Angela DeManti, Gwendolyn Ellis, Yasmine Jahanmir, Sameerah Luqmaan-Harris*, Joy Marr*, Amber Petty, Brandi Rhome, Mary Ellen Toomey and Stephanie Valada-Viars.
*Appeared courtesy of Actors' Equity Association

This programming is made possible in part with public funds from the New York City Department of Cultural Affairs in partnership with the City Council and the Decentralization Program, a regrant program of the New York State Council on the Arts with the support of Governor Andrew Cuomo and the New York State Legislature and administered by the Queens Council on the Arts.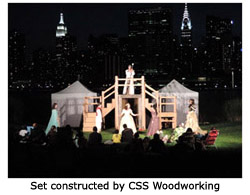 Discretionary Funding allocated by New York City Council Majority Leader Jimmy Van Bramer, and Queens Borough President Melinda Katz
Program support provided by City Parks Foundation, The Davee Foundation, The Josephine Foundation; and Capital funding provided by The Hyde and Watson Foundation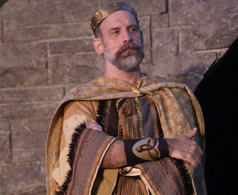 Cymbeline (Kurt Kingsley)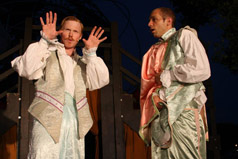 Proteus (Jonathan Dyrud) and Valentine (TJ Gainley)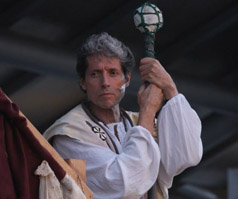 Prospero (Joris Stuyck)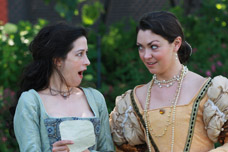 Princess of France (Elisabeth Preston) and Rosaline (Joy Marr)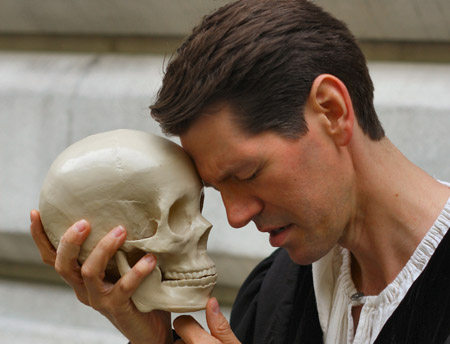 Hamlet (Jason Marr)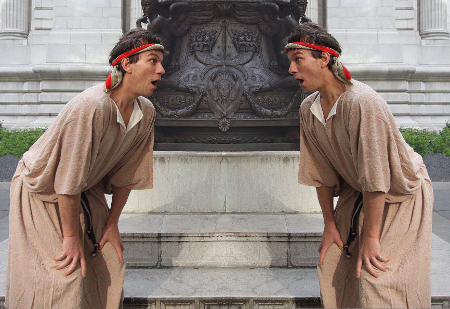 The Dromios (Guy Ventoliere).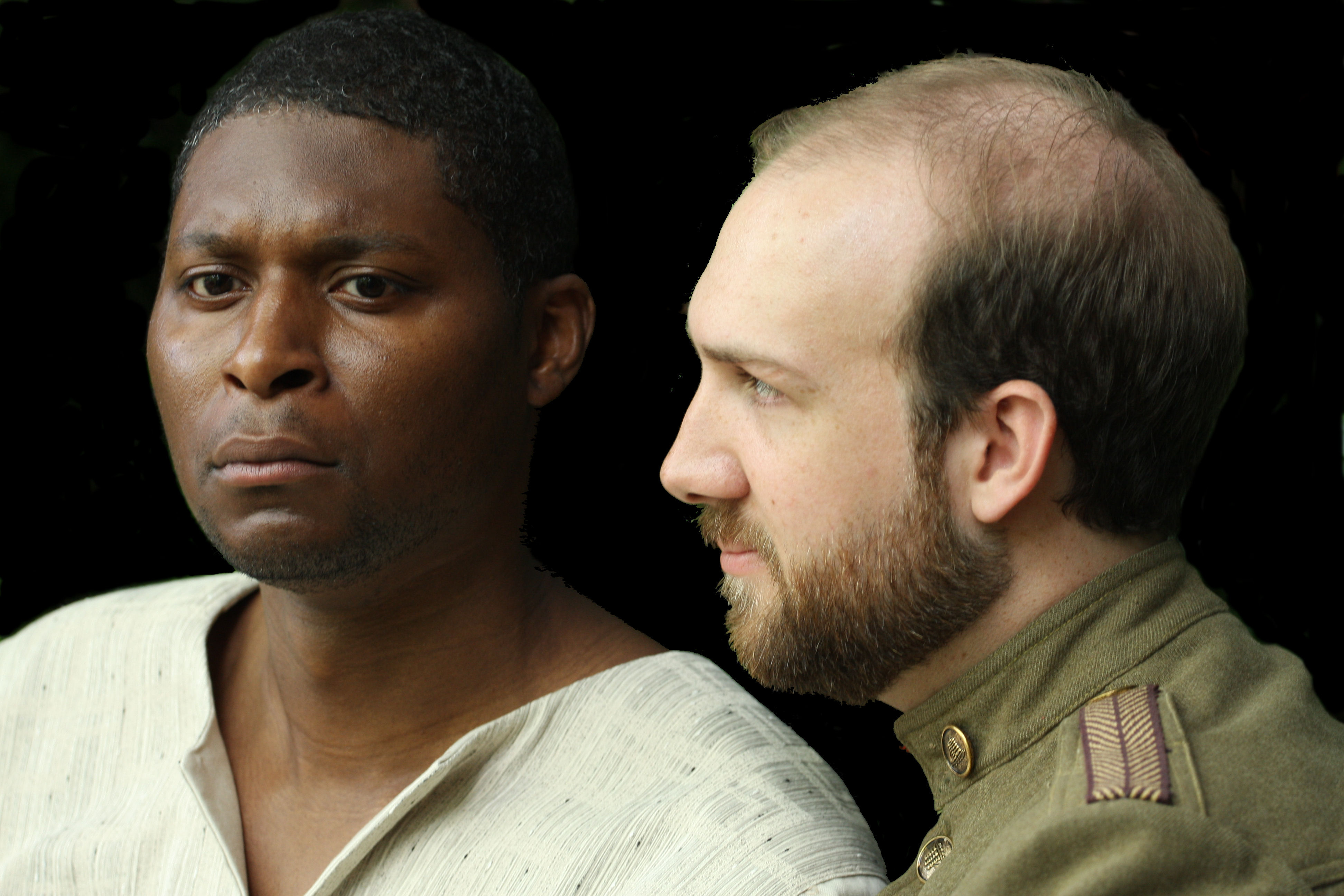 Othello (Damon Kinard) and Iago (Kevin Shimko).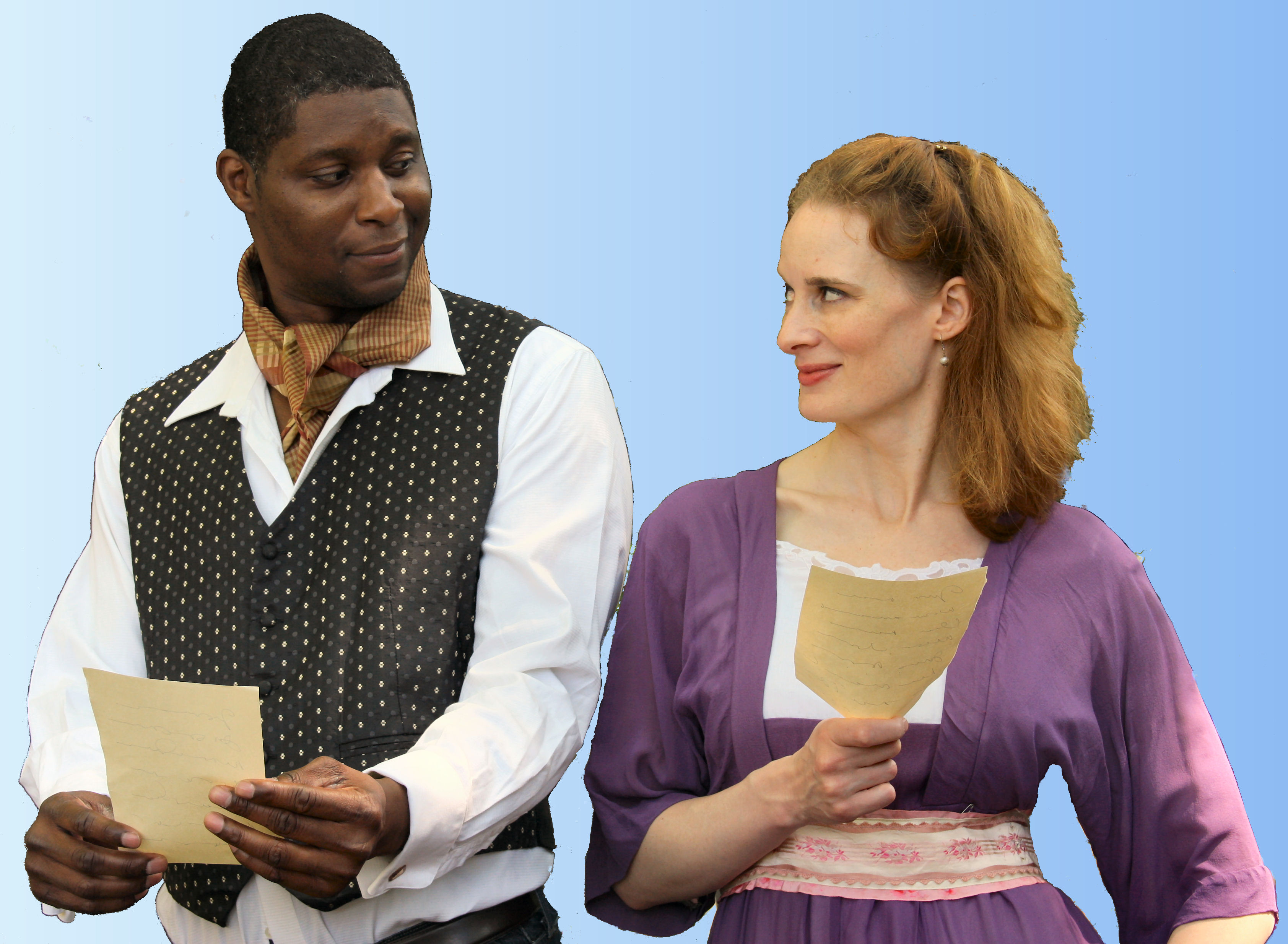 Benedick (Damon Kinard) and Beatrice (Elizabeth Alice Murray).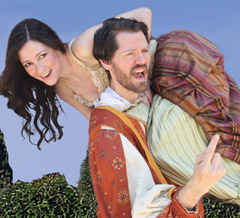 Petruchio (Jason Marr) and Kate (Joy Marr).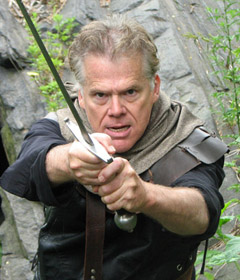 Macbeth (Daren Kelly).
Titania (Margi Sharp) and Oberon (Daren Kelly).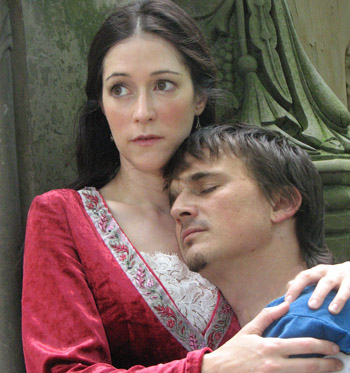 Romeo (Taylor Valentine) and Juliet (Joy Marr).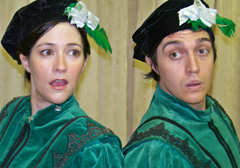 Viola (Joy Marr) and Sebastian (Christopher Salazar).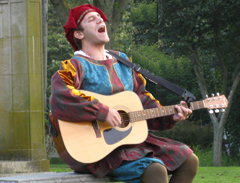 Feste (Tyler Moss).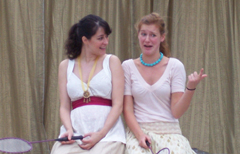 Rosalind (Joy Marr) and Celia (Gwendolyn Ellis).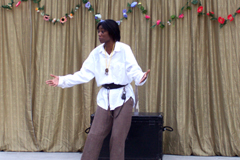 Orlando (Brandi Rhome).
Donate Now