We've officially wrapped up our 2013 season of "Free Shakespeare in the Park", and we are thrilled to report that it was our biggest and brightest yet:
award-winning actress Gabourey Sidibe joined our Board of Directors
we were named "Best Theatre Group" in the Queens Tribune's annual "Best of Queens" survey.
we met our fundraising goal of $45,000
we strengthened our overall organization by creating four new staff positions, and by recruiting a more robust production team
we expanded the size of our audience by twenty percent, playing to 6,600 people over the course of a 4-week, 12-park tour
we enhanced the quality of our productions with a new multi-level modular touring set, which included 58 wooden pieces, 80 Bolts, 52 screws, 14 clamps, 20 feet of rope, and a 7-foot walk-through scaffold.
we handed out 487 diplomas to children who participated in our new programming, "Kids & the Classics"
we were again featured on NY1 News, and we were written about in The New York Times, The Times Ledger, The Queens Tribune, The Southampton Press, and countless online periodicals and blogs
we blazed new promotional trails with t-shirts, playbills, and community outreach
we won funding directly from the New York City Department of Cultural Affairs thanks to our increased profile and the advocacy of New York City Council Member, Jimmy Van Bramer
Now, let's do it again! Stay tuned for exciting announcements about the 2014 summer season—the plays, the people, and the parks.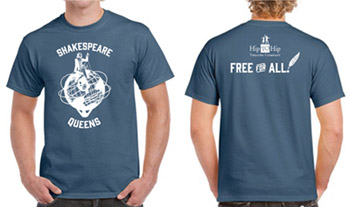 News
Watch Feature on NY1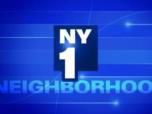 Read about Hip to Hip in


Hip to Hip included in round-up of summer Shakespeare


Proud partners with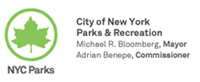 Hip to Hip tapped for Salute the Arts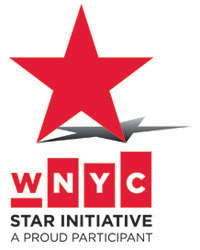 Hip to Hip's program of Free Shakespeare in the Park receives public funding from NYC Department of Cultural Affairs and NYS Council on the Arts, administered by

Connect
Donate Now