Current Production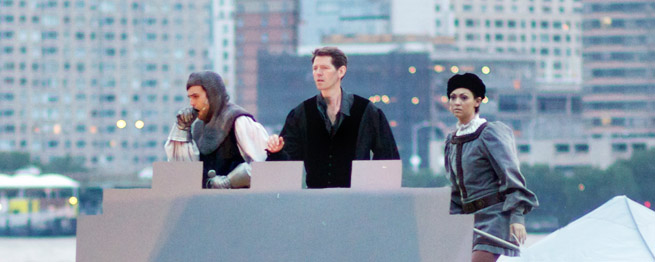 PERFORMANCE SCHEDULE - July/August 2015
WEDNESDAY
THURSDAY
FRIDAY
SATURDAY
SUNDAY
July 22
July 23
July 24
July 25
July 26

Flushing Meadows - Flushing

kids, 7:00pm
Merchant, 7:30pm

Crocheron Park – Bayside

kids, 7:00pm
Merry, 7:30pm

Voelker Orth Museum - Flushing

kids, 7:00pm
Merchant, 7:30pm

Van Cortlandt Park - Bronx


kids, 4:30pm
Merry, 5:00pm

Forest Park - Woodhaven


kids, 4:30pm
Merry, 5:00pm

July 29
July 30
July 31
August 1
August 2

Flushing Meadows - Flushing

kids, 7:00pm
Merry, 7:30pm

Cunningham Park - Fresh Meadows

kids, 7:30pm
Merchant, 8:00pm

Sunnyside Gardens Park - Sunnyside

kids, 6:30pm
Merchant, 7:30pm

Gantry Plaza State Park - LIC

kids, 7:00pm
Merry, 7:30pm

Socrates Sculpture Park

kids, 4:30pm
Merry, 5:00pm

August 5
August 6
August 7
August 8
August 9

Newport on the Green - Jersey City

kids, 6:30pm
Merry, 7:00pm

Crocheron Park - Bayside

kids, 7:00pm
Merchant, 7:30pm

Sunnyside Gardens Park - Sunnyside

kids, 6:30pm
Merry, 7:30pm

Gantry Plaza State Park - LIC

kids, 7:00pm
Merchant, 7:30pm

Socrates Sculpture Park - LIC

kids, 4:30pm
Merchant, 5:00pm

August 12
August 13
August 14
August 15
August 16

Voelker Orth Museum - Flushing

kids, 7:00pm
Merry, 7:30pm

Cunningham Park - Bayside

kids, 7:30pm
Merry, 8:00pm

Agawam Park - Southampton

kids, 7:00pm
Merchant, 7:30pm

Agawam Park - Southampton

kids, 7:00pm
Merry, 7:30pm

Rain Date
Rain dates: 8/4, 8/11 and 8/16

All performances are free and open to the public.
Running time: 90 minutes.
Fun for the whole family.
Bring a blanket or low chair and picnic fare
and enjoy a Shakespeare play in the open air.
This programming is made possible in part with public funds from the New York City Department of Cultural Affairs in partnership with the City Council and the Decentralization Program, a regrant program of the New York State Council on the Arts with the support of Governor Andrew Cuomo and the New York State Legislature and administered by the Queens Council on the Arts.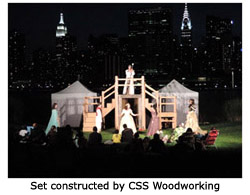 Discretionary Funding allocated by New York City Council Majority Leader Jimmy Van Bramer, and Queens Borough President Melinda Katz
Program support provided by City Parks Foundation, The Davee Foundation, The Josephine Foundation; and Capital funding provided by The Hyde and Watson Foundation
Print and Post the 2015 Flyer here
THE VENUES
Agawam Park
(at the Veteran's Memorial)
For details and directions click here
Crocheron Park
For details and directions click here
Cunningham Park
(near boccee ball courts)
For details and directions click here
Flushing Meadows
(at the Unisphere)
For details and directions click here
Forest Park
(at the band shell)
For details and directions click here
Gantry Plaza State Park
(on the northern lawn)
For details and directions click here
Newport
For details and directions click here
Socrates Sculpture Park
For details and directions click here
Sunnyside Gardens Park
For details and directions click here
Van Cortlandt Park
(at the red steps near castle)
For details and directions click here
Voelker Orth Museum
(in the courtyard)
For details and directions click here
Donate Now