Contact us
Hip to Hip Theatre Company
5240 39th Drive, 9U
Woodside, NY 11377
Phone: 718-729-8567
Email: contact@hiptohip.org
STAFF DIRECTORY
Jason Marr, Artistic Director - jason.marr@hiptohip.org
Guy Ventoliere, Managing Director - guy.ventoliere@hiptohip.org
David Mold, Associate Artistic Director - david.mold@hiptohip.org
Nancy Nichols, Resident Costume Designer - nancy.nichols@hiptohip.org
Dawn Clarke, Director of Marketing - dawn.clarke@hiptohip.org
For inquiries about tickets or production dates, times and locations, please see the Current Production page of this website.
For general inquiries or comments about Hip to Hip, please use the above email address.

This programming is made possible in part with public funds from the New York City Department of Cultural Affairs in partnership with the City Council and the Decentralization Program, a regrant program of the New York State Council on the Arts with the support of Governor Andrew Cuomo and the New York State Legislature and administered by the Queens Council on the Arts.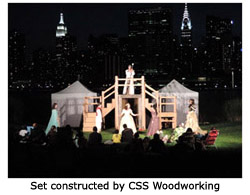 Discretionary Funding allocated by New York City Council Majority Leader Jimmy Van Bramer, and Queens Borough President Melinda Katz
Program support provided by City Parks Foundation, The Davee Foundation, The Josephine Foundation; and Capital funding provided by The Hyde and Watson Foundation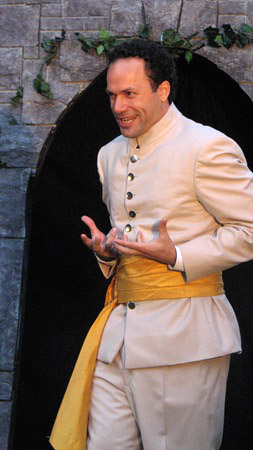 Erick Gonzalez as Don Pedro in
Much Ado About Nothing
Donate Now